Since 1998, the International Law Centre is ensuring the publication of an annual compendium of the decisions of the International Criminal Tribunal for Rwanda (ICTR). Those Reports, prepared in collaboration with the ICTR, cover the whole jurisprudence of this jurisdiction. Since 2003 this publication has become the official publication of the Tribunal.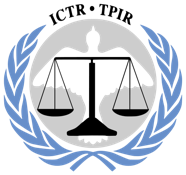 Issued in December 2007, the 2003 Report is the sixth of a unique collection published by Bruylant Editions. These series include the Reports 1995-1997, 1998, 1999, 2000, 2001 and 2002. They collect all judgements, decisions and orders issued by the Tribunal as well as the Indictments written out by the Office of the Prosecutor. The series of the Reports have been reproduced on CD-ROM in order to guarantee a diffusion as broad as possible, notably in southern countries of and especially in Rwanda.
Since 2004 the reports are published in an electronic version only. They are freely accessible on the website of the Centre for International Law.
The Reports are aimed at providing the reader with a maximum of information while respecting the authenticity of the official documents of the Tribunal which are printed in full, in English and French when both linguistic versions are available. A folder about each accused or group of joined accused has been created and comprises technical details about the history of the case. Within each dossier, the Indictment and decisions are displayed chronologically. Decisions are preceded by an analytical summary. The Reports are further enhanced by fundamental legal texts of the ICTR (its Statute and its Rules of Procedure and Evidence, updated for each release and accompanied of note to the reader about the amendments), detailed indexes, annual bibliography and a synthetic and statistical presentation of ICTR activities. Those charts depict the setting up of the chambers, the status of the cases, the content of each Indictment, the number of judgements and detainees, the budget of the Tribunal…
This publication of the jurisprudence of the ICTR constitutes a work or reference of justice and memory, an invaluable contribution to History, Law and Moral ethics likely to interest practitioners as well as theoreticians.
---
Table of contents of the reports
Full Reports in electronic version (2004-2006)
Report 2004
Report 2005
Report 2006
---
Order
Interested buyers are invited to contact the Center for International Law by contacting the Center for International Law.
---
Reviews of the Reports
G. RONA, in International Review of the Red Cross, June 2001 (extracts):
« […] This exhaustive compilation of the indictments, orders, decisions and other pronouncements of the Rwanda Tribunal during its first years in operation (1995-1997) is well structured. The vast majority of documents appear in both French and English, with the two versions printed on opposite pages to permit easy comparison. This is especially helpful to those who seek to parse linguistic differences between the two versions of the Statute of the Tribunal and its Rules of Procedure and Evidence, both reproduced at the front of the volume. The bilingual index is a researcher's dream, providing cross-references to the work accomplished by the Tribunal for each and every citation of its Statute and Rules, the UN Charter, the Geneva Conventions, other documents and more. […] Rather it will be a formidable research tool for serious investigators, especially when augmented by subsequent volumes. […] And when the Tribunal's work is done, this series will be the definitive window onto its legacy.»
P. M. EISEMANN, in Annuaire français de droit international, 2000 (extracts):
« Si l'accès aux documents internationaux est facilité par Internet, ce mode de diffusion peut avoir pour effet pervers de décourager la publication de recueils imprimés et consolidés qui demeurent, malgré tout, des sources pratiques et fiables. On ne peut donc qu'apprécier que des initiatives privées comme celle du professeur David et de ses collègues pallient les défaillances étonnantes des Nations Unies en la matière. […] Chaque décision est précédée d'un sommaire analytique. Un index général (en français et en anglais) complète utilement ce volume qui inaugure un recueil édité avec soin et particulièrement bienvenu. »