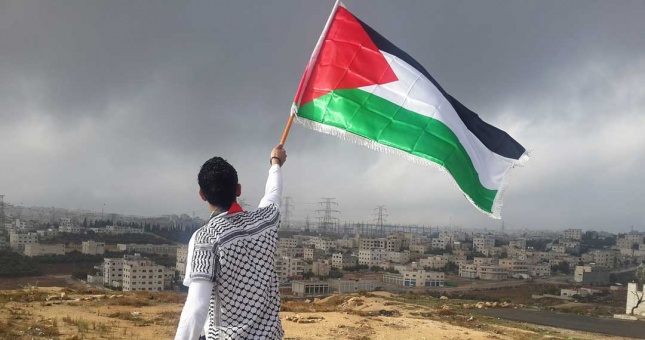 The Centre de droit international (ULB) and Ghent Rolin-Jaequemyns International Law Institute (GRILI), under the auspices of the Belgian Society of International Law, are hosting a conference on 'The well-being of the inhabitants of occupied territories: Limiting or gutting the duty of non-recognition ?' in Brussels on 14 and 15 November 2019. It will feature presentations by academics and practitioners alike.
Here is the conference abstract: When confronted with territorial situations resulting from the unlawful use of force or established in violation of peoples' right to self-determination, States and international organizations are under the obligation not to recognize such situations as lawful. However, the precise scope of the duty and the exact obligations it entails for States are subject to continuous debate, which is of particular relevance in situations of long-term occupations and areas of contested statehood such as the Palestinian occupied territories, the 'Turkish Republic of Northern Cyprus', the 'Republic of Nagorno-Karabah' and the 'Moldovan Republic of Transnistria'. There, the exercise of legislative, executive and judicial powers has grown significantly over the years (if not decades), and produced acts the legal effects of which have on occasion been taken into consideration by States and international courts and tribunals. Such considerations do not necessarily defy the obligation of non-recognition. But how to strike such a balance in the context of protracted occupations? And to what extent can the duty of non-recognition be stretched for the purpose of guaranteeing the well-being of the inhabitants of these territories without stripping the duty of its raison d'être? These are the questions that the conference intends to tackle. 
The conference will consist of three panels (on non-recognition and the protection of human rights, the development of commercial and cultural activities) as well as a keynote speech (by Hans Corell, the Former Under-Secretary-General for Legal Affairs and Legal Counsel of the United Nations) and roundtable devoted to the case of Western Sahara.
Stay tuned for more information, which will be posted here as soon as possible!