*More informations here
**More informations here
1. Why study international law at ULB?
The Université Libre de Bruxelles (ULB) international law program is made for you if you have already followed a public international law course and would like to pursue your studies in this field. ULB offers the program as an Advanced LL.M (« Master Spécialisé »). It is intended for those already holding a Master's degree, usually – although not exclusively – in Law or in Political Science. For more details please check "Who may apply" hereafter.
Organized during the day over a period of one year, the LL.M. offers many benefits and will guarantee a tailor-made training, according to your profile and your career aspirations.
You will be trained in the heart of Europe by a teaching team distinguished by its academic and practical experience (lawyers before the International Court of Justice, advisers of governments, embassies, organizations international organizations, etc.). All in a group of maximum 35 students, which will guarantee you a unique environment.
Finally, this LL.M. program offers many opportunities for those who have followed the training in international law provided by ULB, from which members of the International Courts and Tribunals (CIJ, ICTR, African Court of human rights, …), NGO leaders international and local (ICR, Greenpeace, Amnesty International, Human Rights First, Handicap International, …), diplomats, parliamentary attachés, university professors, etc.
2. Teaching method
The courses are taught in French and in English, in the form of interactive seminars, ex cathedra lessons and practical exercises in small groups. Special emphasis is placed on the practical practice of international law through exercises and mock trials where your knowledge and advocacy skills will be put to use. You will be invited to take part in prestigious international moot court competitions, during which students of the ULB distinguish themselves regularly (Pictet, Rousseau, Lachs).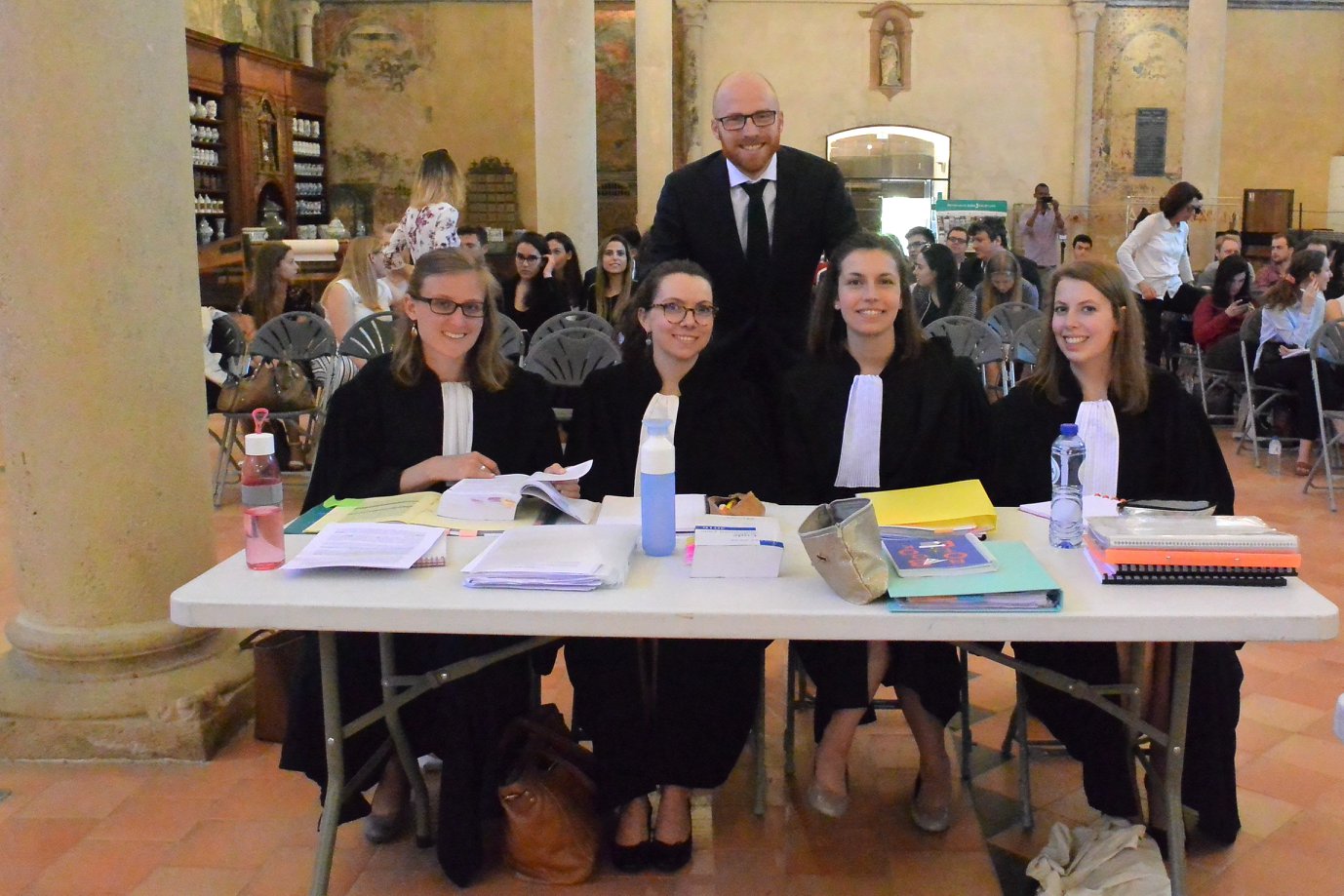 Students in this LL.M. have the opportunity to choose subjects on which more than half of their credits (courses and work included), which allows to modulate the program according to the interests and the profile of each.
3. Program
In order to successfully complete the LL.M. program, students must obtain 60 credits (ECTS). These credits are divided into three components:
Compulsory courses: 20 credits ( 4 courses of 5 credits).
Optional courses: 25 credits (5 courses of 5 credits).
Dissertation (TFE): 15 credits.
Through compulsory courses, students are asked to study in-depth questions of public international law, to become familiar with the methodological and theoretical principles of international law as well as with the techniques of legal argumentation in international law, including through participation in mock trials. Optional courses allow students to focus their studies on subjects of particular interest to them. The curriculum offers two areas of specialization:
« Peace and Security / Security and Conflict »
« Human Rights »
At the end of their studies (end of the second semester), students must write a thesis dissertation (TFE) on a subject of public international law of their choice and defend it orally before a jury (guidelines relating to the work of end of study, in French)
Find the program of courses offered here.
4. Admission requirements
In order to apply to the Advanced LL.M, you have to:
Hold a Master's degree or equivalent, representing 300 ECTS credits (or 5 distinct years of studies) and,
Have a background in public international law (acquired either during the undergraduate studies or otherwise).
The courses are being taught in either English or French, the program requires an active knowledge of one of the two languages, and passive of the other.
Traditionally, students in this programe are mostly students with a degree in law or political science. However, each year, some people with another profile have access to the specialized Master's degree (BA in history, economics or journalism for example).
The number of places being limited, the authorization of inscription to the formation is delivered after evaluation of the file, taking into account the course and the academic results of the candidate. In addition, a letter of motivation is required for anyone wishing to enroll in the LL.M.
Please note that the application for admission is only online: https://www.ulb.be/en/enrolment/submit-an-application
A list of all the documents necessary for your application is available here.
Finally, the deadline for applications is 4 July 2019.
For further information, do not hesitate to contact the Director of the LL.M. program, Professor Vaios Koutroulis : vkoutrou@ulb.ac.be
5. Available scholarships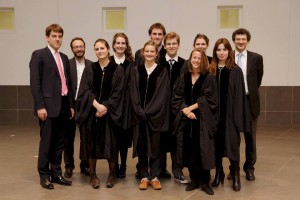 Unfortunately, the Advanced LL.M in public international law is unable to offer any scholarships or to follow up on requests for scholarships. Students are advised to seek information concerning available scholarships at the Belgian Technical Cooperation (Coopération technique belge). In order to apply, students may contact the local representatives of the technical cooperation, whose addresses are available here.
One scholarship per year covering, totally or in part, the admission fees to the Advanced LL.M in public international law is offered by the Bruno Weinberg Grant. The scholarship is awarded to a student who is a refugee or a displaced person coming from a totalitarian country or who left his/her country by reason of political or religious opinion, race, or colour, or who is a victim of war or civil war. Requests for the scholarship should be presented directly to the Dean of the Faculty of Law (avenue F.D. Roosevelt 50, 1050 Bruxelles – CP137).